Visit https://argent.link/rupiahtoken to start using Argent wallet now.
Transferring cryptoassets in Ethereum chain, wallet-to-wallet, need some fees known as "Gas" in term of Ethereum. IDRT as an asset in Ethereum chain is no exception to this. This mechanism is required to incentivize miners to include our transaction in an Ethereum block. But it may confuse new users in blockchain space because they have to learn new jargons to use blockchain-based services. Well now, you don't have to worry about Ethereum gas to create an IDRT transaction anymore thanks to Argent wallet.
What is Argent?
Argent is a smart crypto wallet for Ethereum cryptoassets. It has some interesting features to get you on-board as soon as possible without the need to learn many blockchain and crypto jargons. You can lock and unlock your wallet whenever you need it, recover your wallet without using social recovery, set a daily transfer limit, an easy to read name service (ENS) for free, exchange ERC20 tokens using decentralized exchange services, and gasless transfer for any ERC20. As a non-custodial wallet, Argent has a great value proposition because they provide great UX without having to sacrifice decentralization by having custody on user's assets. To learn more about this, visit https://medium.com/argenthq/the-private-key-to-mass-adoption-a7c7e4a9a268.
Argent wallet is still in open Beta at the moment, you can sign up but you will have to wait in their queue until you can use the wallet. But don't worry, we are on partnership with Argent to make you able to jump the queue, limited for 50 registrants, visit this link to start using Argent wallet: https://argent.link/rupiahtoken.
How to send Rupiah Token without Gas?
Sending gasless IDRT transfer using Argent wallet is very simple. The following section will discuss how it works.
If you have IDRT in your Argent wallet, it will shows up immediately. If you want to transfer the IDRT to other wallet, click IDRT on the wallet.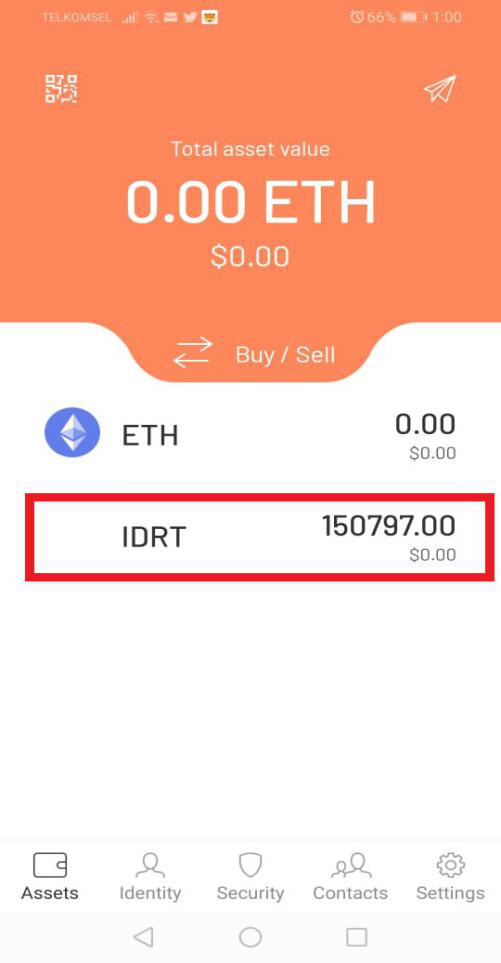 It will show your IDRT balance and a button "Send IDRT" with a paper airplane logo, click the button.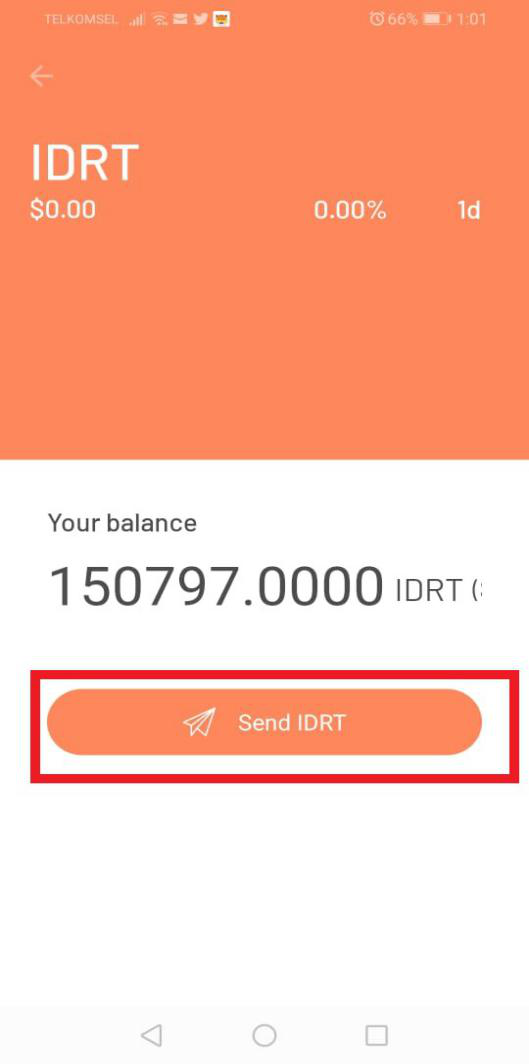 It will show you the where your IDRT will be transferred to, you can choose via QR code scan, user's ID on ENS, or saved contact on your Argent wallet.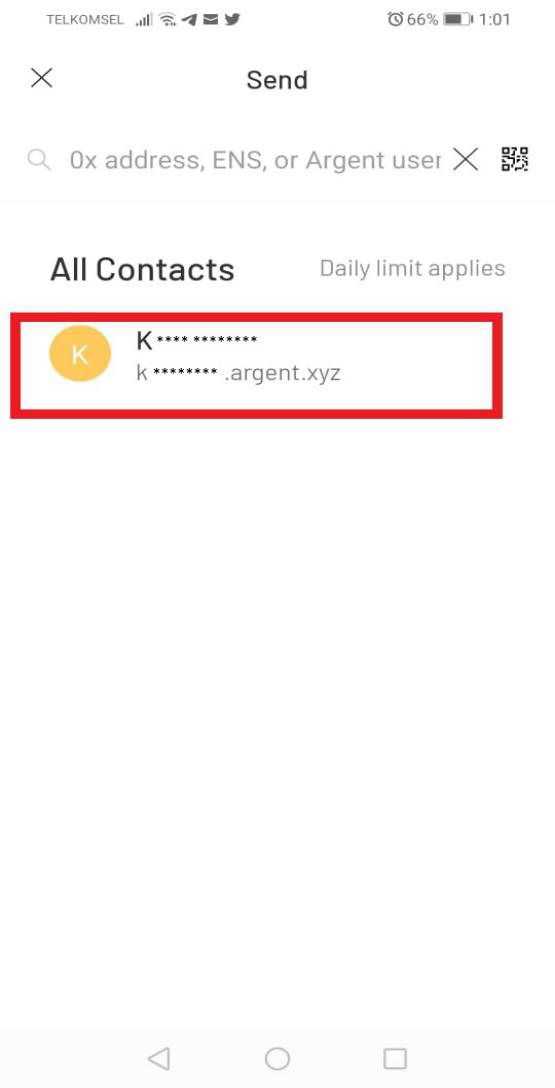 Input the amount of Rupiah Token you want to send and click continue.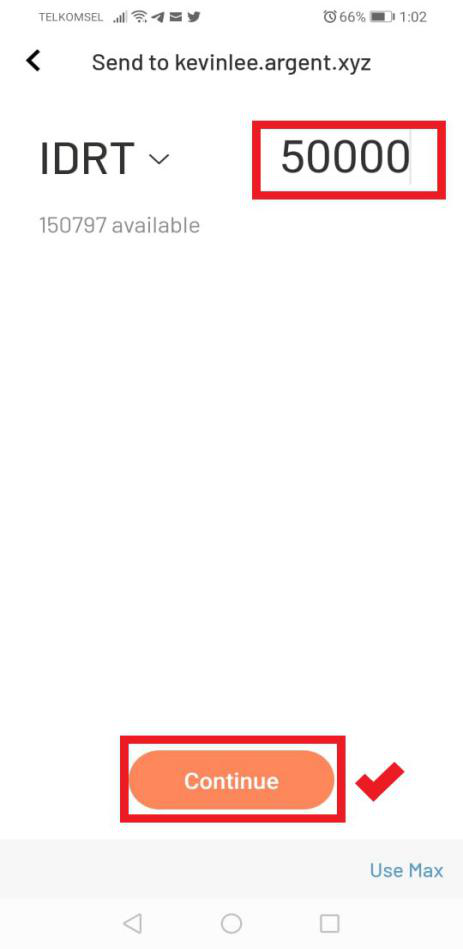 After clicking continue, the confirmation screen should appear. Check the amount of Rupiah Token you are going to send and receiver's contact address. Notice the Fee is "Free – Paid by Argent". No gas in this transaction will be incurred to you. Click send if you are sure with the transaction.
You can see the progress of your transaction here. Hit the button to see the transaction details.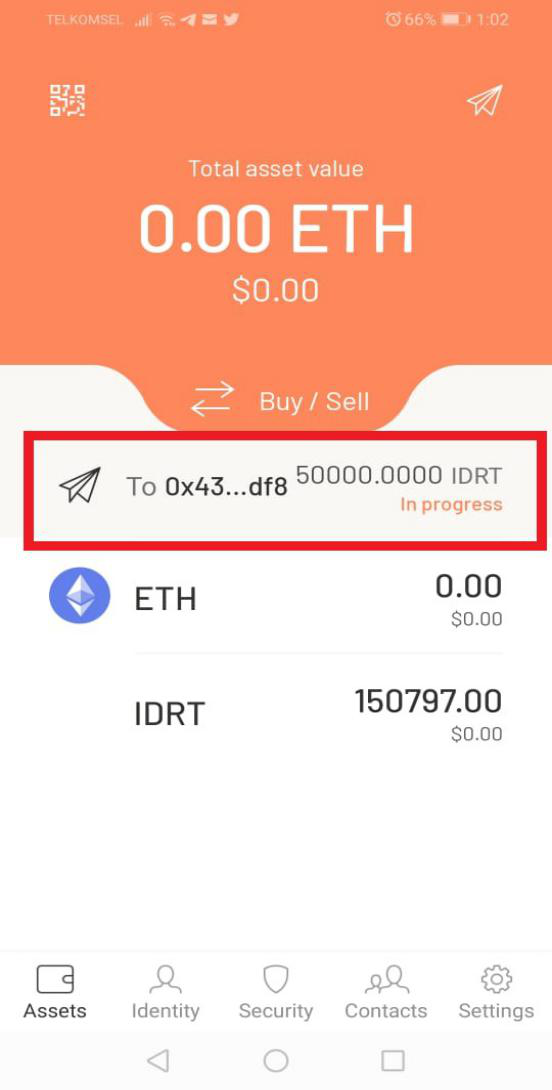 When the transaction is completed, the button will disappear. But you can check the progress by navigating to "Identity" tab and click on "Activity".
The IDRT balance will shows up in recipient's wallet and safely received.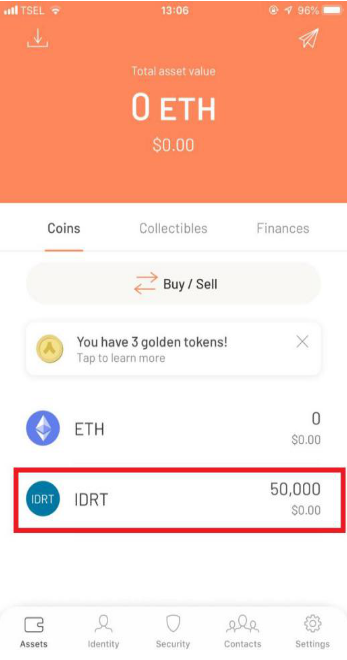 for further information, visit https://www.argent.xyz.
---
About Rupiah Token
PT Rupiah Token Indonesia is a venture-capital backed startup based in Jakarta, Indonesia. As a leading Blockchain technology company, our mission is to boost the acceptance of Indonesian Rupiah worldwide and accelerate the transition to a more inclusive and open financial system. Since our establishment in January 2019, we have been hard at work developing our service in Indonesia and listing our tokens on reputable exchanges.
Follow our blog to stay up-to-date with our latest announcements!
Contacts:
Website: https://rupiahtoken.com/
Blog : https://rupiahtoken.com/blog
Telegram : https://t.me/rupiahtoken_news
Twitter: https://twitter.com/RupiahTokenIDRT
Customer support: [email protected]
Partnerships & Investors: Jeth Soetoyo, CEO — [email protected]