Rupiah Token (IDRT) is a stablecoin that is backed 1:1 by fiat Indonesian Rupiah. Available on multiple blockchains, namely Ethereum (ERC-20) and BNB Smart Chain (BEP-20), you can easily get IDRT on Pintu app by following these steps below.
How to Get IDRT on Pintu Apps
On your Pintu app homepage, tap "Deposit" button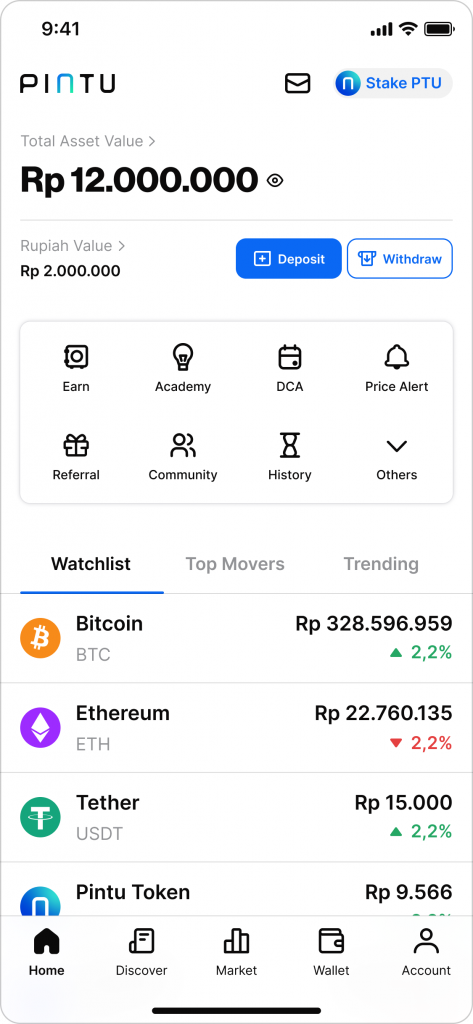 Choose the deposit method that you want to use.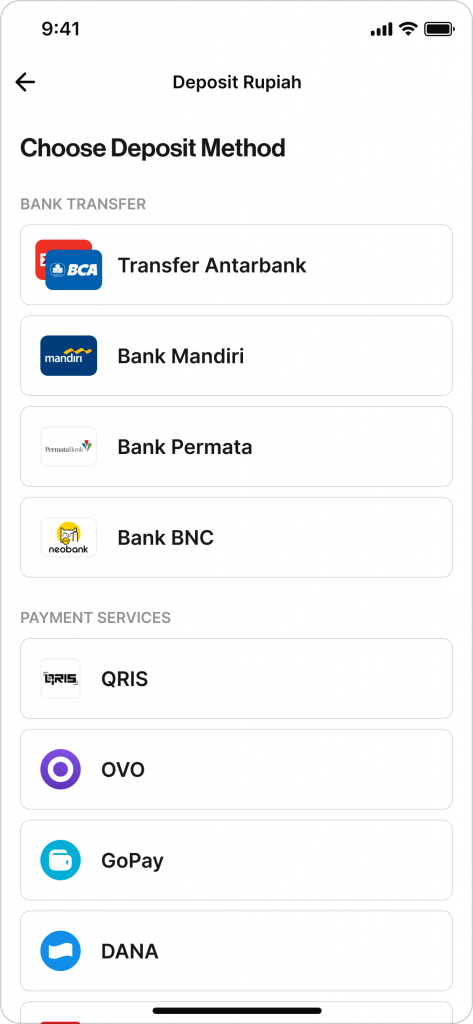 Input the deposit amount, and follow the next step till the end.
Tap "Deposit Now" button.
To check the total IDRT assets that you have, go to the menu "Wallet", and check the total number of Rupiah (IDRT)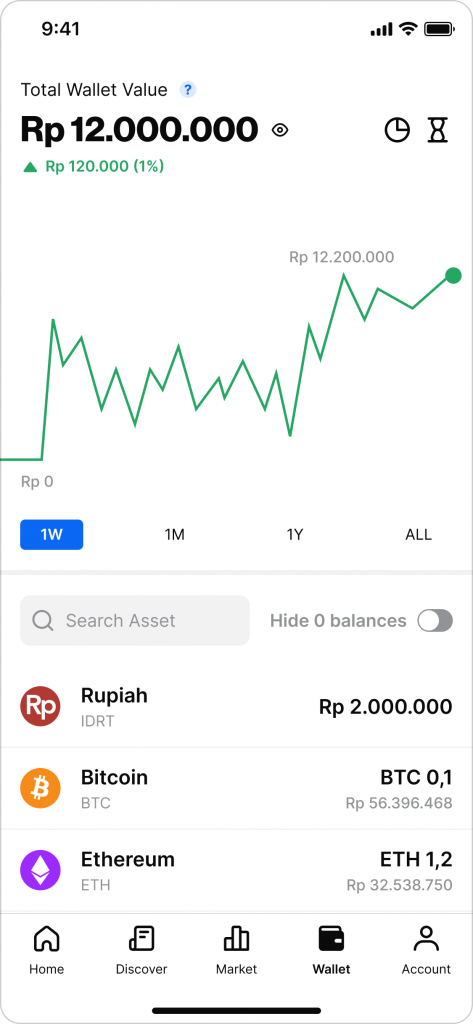 How to Send Out IDRT on Pintu Apps
Then, you can also send out the IDRT token by following these steps.
Tap Rupiah (IDRT) wallet.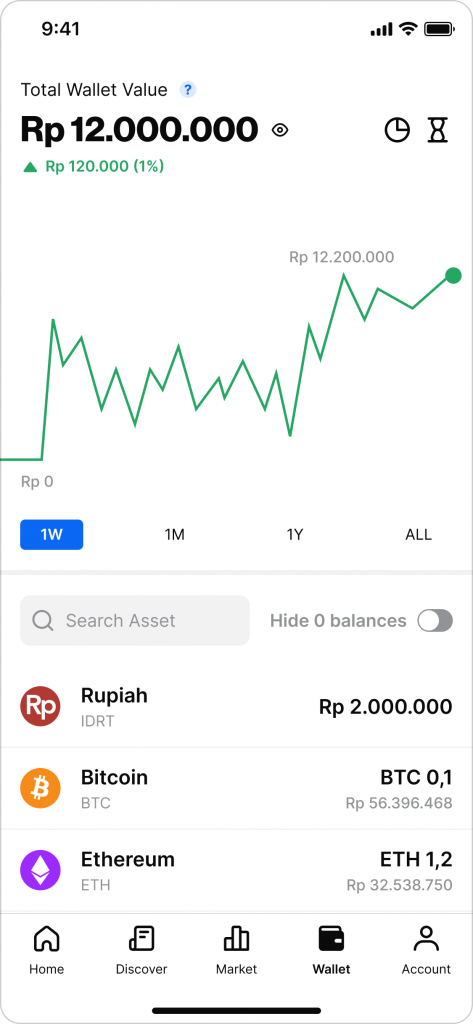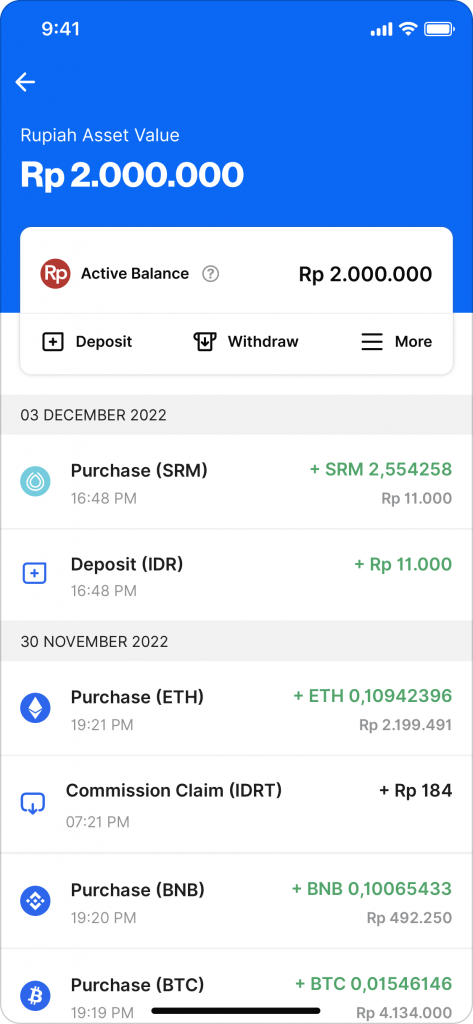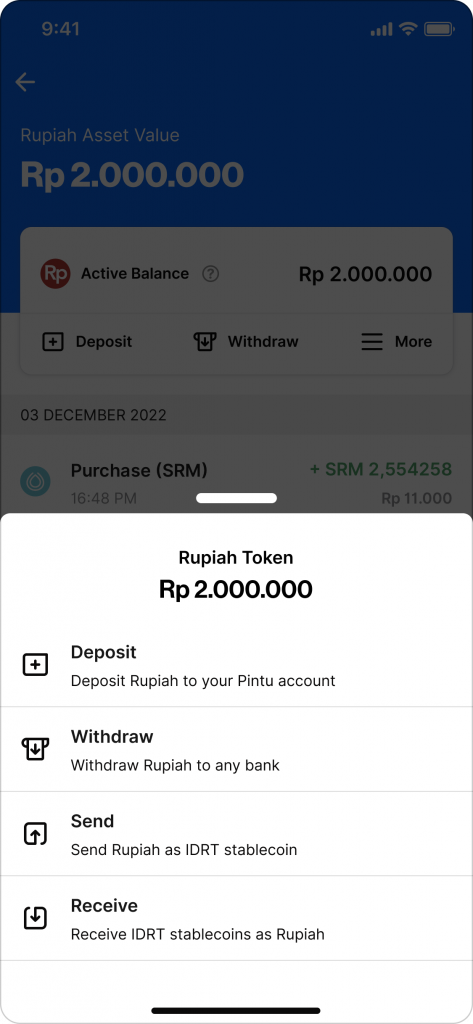 Input the wallet address, select the blockchain that you want to use, and input the IDRT amount that you want to send out. Then, follow the next step till the end. (WARNING: Selecting a different blockchain from the one sender used will result in the IDRT being sent being permanently lost)