Rupiah Token is thrilled to announce a strategic partnership with AToken. As a result, the IDRT token will be available on AToken wallet. Together, we will constantly make digital assets more accessible to the masses and building a gateway from the traditional market to blockchain industry with a better user experience.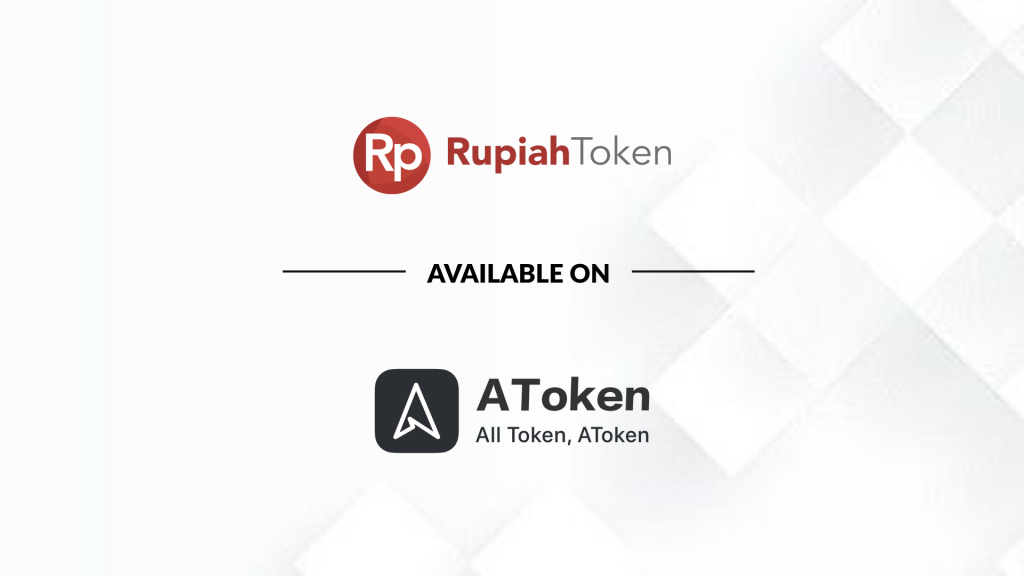 AToken is a mobile wallet that supports secure and easy multi-asset storage, 3rd party DApp listing and token swaps. With the support for 19 blockchains, it is currently a wallet with the most supported blockchains. In December 2018, AToken received a wholly-owned acquisition of DFG.
AToken is one of the earliest decentralized wallets to support DeFi. It has multi-encryption protections, an ecosystem of various DApps (currently supporting DApps on ETH, EOS, TRX and ONT), and the support for the Staking ecosystem, the Compound ecosystem and more.
As a decentralized light wallet, AToken is devoted to building a "scenario entrance" to global digital assets and partnership with IDRT will enable the Indonesian traders to access IDRT not only store but also transfer and payment aspects. Considering the high mobile and e-wallet penetration rate, Indonesia has the potential to develop blockchain payments with greater mass adoption.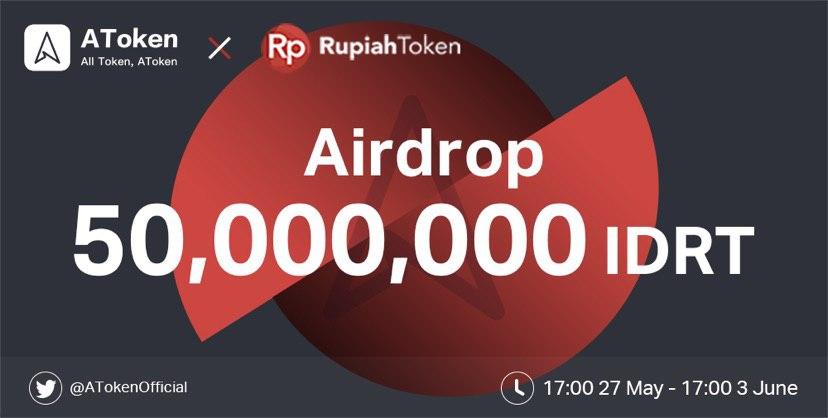 To commemorate this event, AToken is launching airdrop program to give away 50,000,000 IDRT from 27 May to 3 June. Checkout AToken telegram group here for more information about the competition!
About AToken
AToken Digital Currency Wallet is built by former development core team of Huobi exchange wallet. It is a light mobile wallet that supports multi- currency storage, the access to third-party DApps and currency exchange. AToken users exceeded 1,500,000 with 10.5 billion stored in assets.
About Rupiah Token
PT Rupiah Token Indonesia is a venture-capital-backed startup based in Jakarta, Indonesia. As a leading Blockchain technology company, PT Rupiah Token Indonesia's mission is to boost the acceptance of Indonesian Rupiah worldwide and accelerate the transition to a more inclusive and open financial system. Since the establishment in January 2019, they have been developing their service in Indonesia and listing their tokens on reputable global cryptocurrency exchanges.
Contacts
To request partnerships or other collaboration opportunities, please send email to [email protected] or visit rupiahtoken.com to submit a request.
Telegram (EN): https://t.me/rupiahtokeninternational
Telegram (ID): https://t.me/rupiahtokenindonesia
Twitter: https://twitter.com/RupiahTokenIDRT
Instagram: https://www.instagram.com/rupiahtoken/
Website: https://rupiahtoken.com/