Rupiah Token and DASH are collaborating on the crypto use-cases for our Indonesian users. We are excited to inform that from now on, Indonesian users can easily convert their fiat Rupiah to Rupiah Token (IDRT) and simply convert it to DASH token on https://rupiahtoken.com/exchange which is powered by Liquid Quick Exchange (QEX). QEX is a feature that facilitates the simple exchange of digital assets without having to navigate complex trading dashboards.
Rupiah Token has been a front-runner start-up to promote crypto assets and its adoption for various use-cases by creating an IDRT stablecoin which is backed by 1:1 by Indonesian rupiah. IDRT is set to not only become Indonesia's first stablecoin, but also set to transform how the public uses digital assets. IDRT is available on multiple blockchains namely Ethereum blockchain (ERC-20), Binance Chain (BEP-2), and Luniverse chain (ERC-20).
The way Rupiah Token works, in a nutshell, is that our user can simply deposit 1 Rupiah Token for 1 fiat Rupiah and withdraw the Rupiah Token back to fiat Indonesian Rupiah at any time via our website (https://rupiahtoken.com/) or via mobile wallet app (https://pintu.co.id). Rupiah Token is currently focusing to ease Indonesian traders in accessing global exchanges and thus it has now been listed on several top global exchanges such as Liquid, Binance, Binance DEX, Uniswap, HitBTC, Upbit Indonesia, Changelly, etc.
Meanwhile Dash aims to be the most user-friendly and scalable payments-focused cryptocurrency in the world. Its network features instantly settled & respendable transactions, 51% attack immunity, optionally private transactions and the first decentralized blockchain governance and self-funding model through incentivized full nodes which enable mass adoption scaling.
While Dash is based on Bitcoin and compatible with many key components of the Bitcoin ecosystem, its two-tier network structure offers significant improvements in transaction speed, privacy and governance. This section of the documentation describes these and many more key features that set Dash apart in the blockchain economy.
"The collaboration between Rupiah Token and DASH makes it easier for the users to access the digital assets space directly from fiat. As DASH is a useful alternative for cash and credit cards, we believe the easiest way to own it is through a trustful and user-friendly platform. We are excited to see more and more users have easy access to cryptocurrency and wider real world applications." said Shabrina Adani, Director of Rupiah Token.
Meanwhile, Felix Mago, Co-Founder at DASH NEXT, also stated that "After successful market entries in other Asian countries Indonesia is one of the most important ones. With the exciting Rupiah Token project we created now another great, easy and fast Fiat on/off ramp for the locals to get into Dash."

How to Deposit IDRT from fiat in Pintu App?
1.Download Pintu App here.
2.Click Deposit the Rupiah card on the homepage or in the Rupiah wallet in the wallet menu.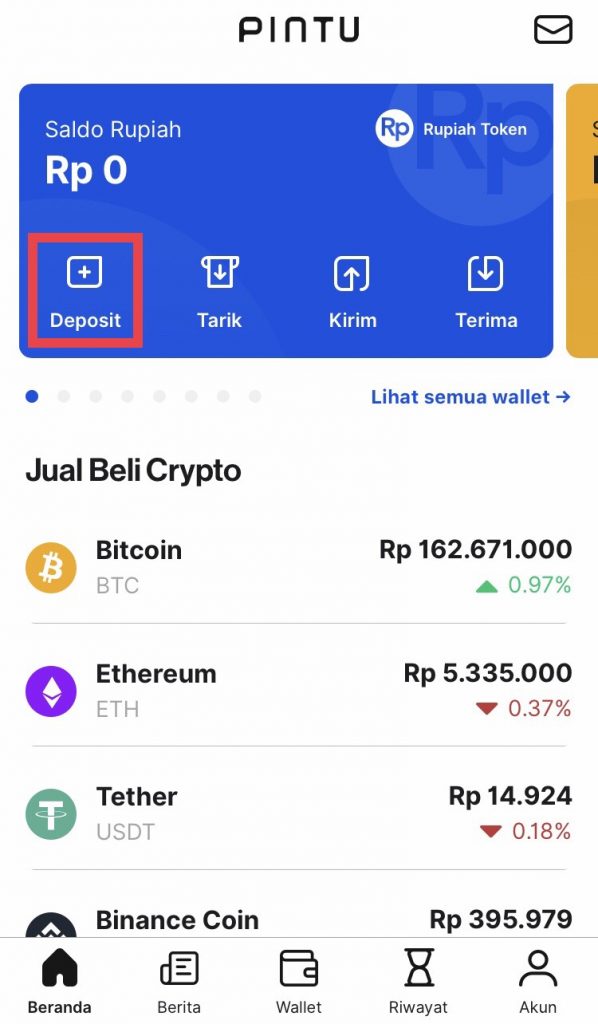 3. Transfer Your Rupiah to BNI Virtual Account.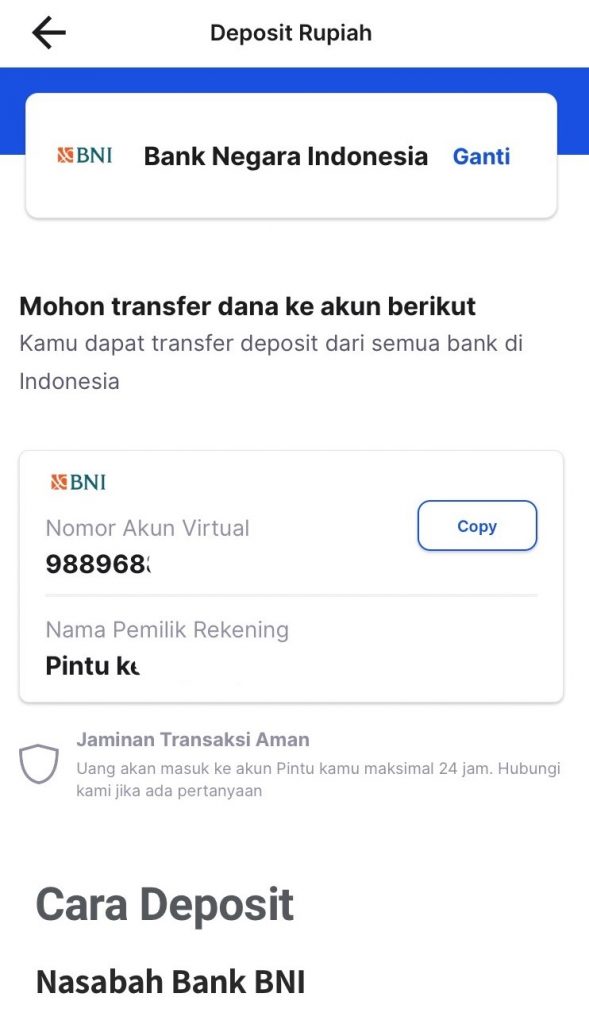 How to Convert Rupiah to DASH Token?
1. Head over to the Buy and Swap feature here.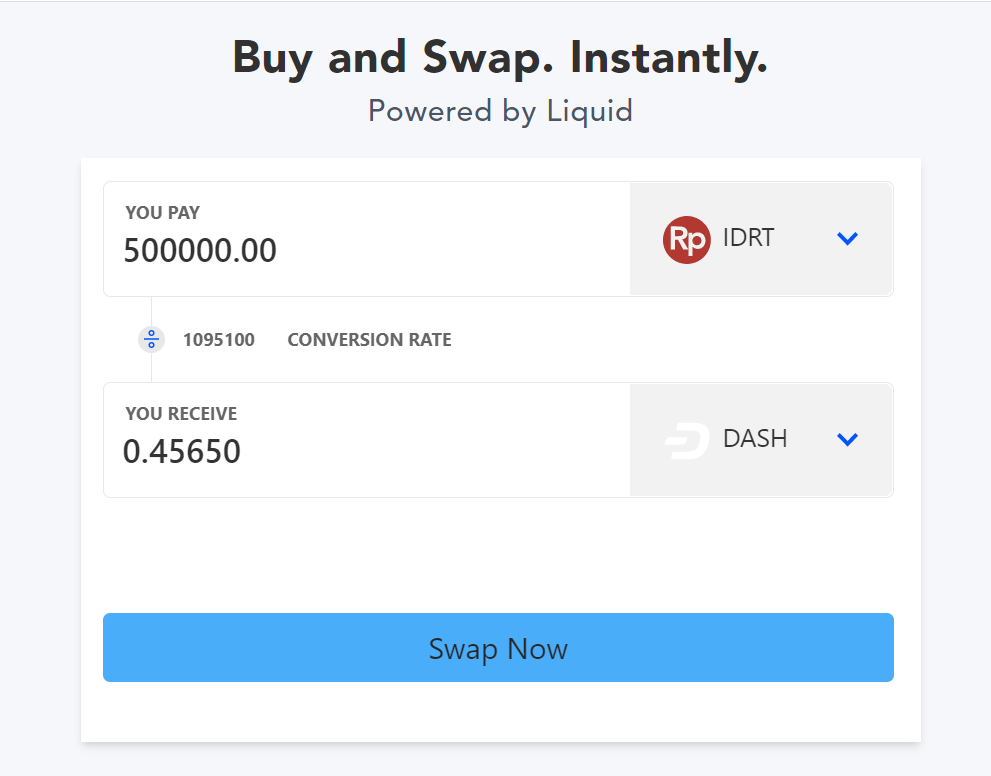 2. Select the currencies, i.e. IDRT and Input the amount that you want to buy.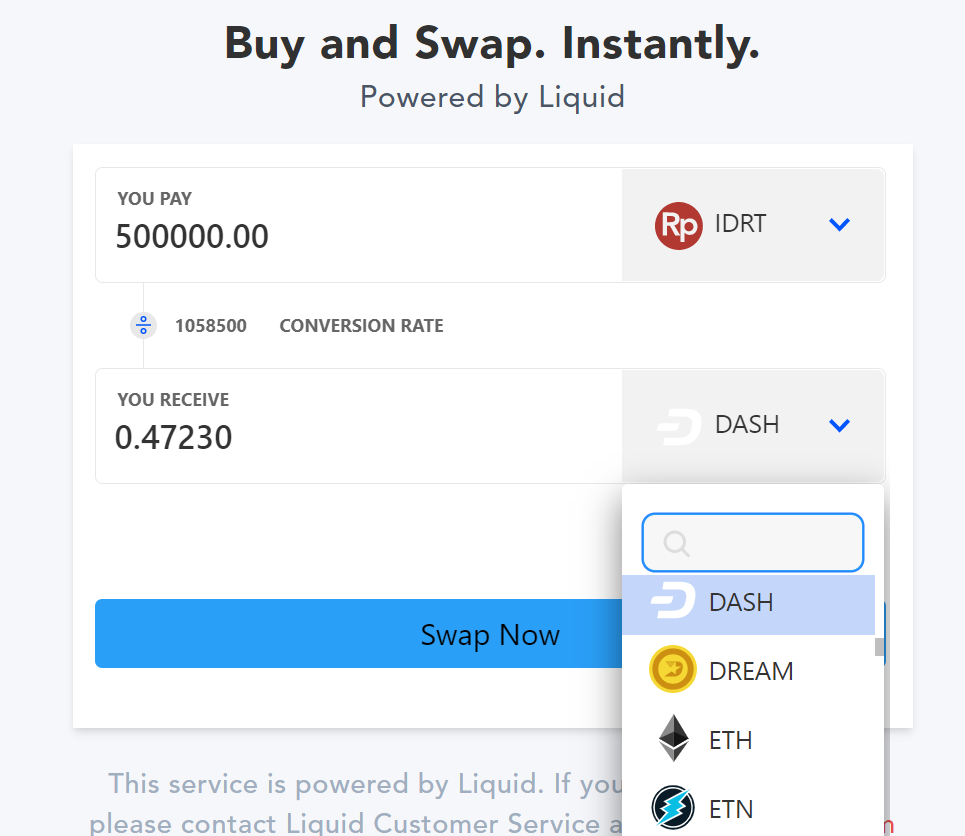 3. Sign in to your Liquid account or create your Liquid account if you don't have any.
4. It will direct you to your wallet address and click next.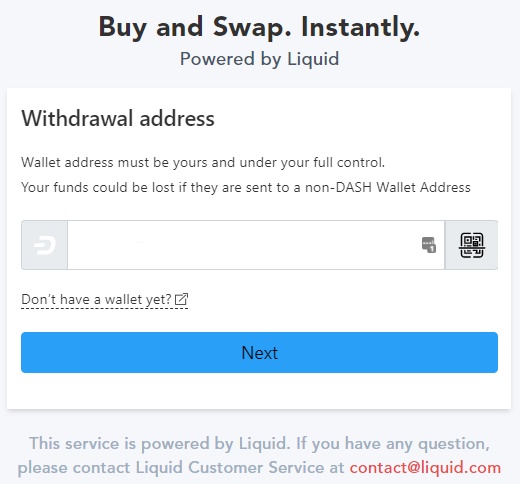 5. Send your IDRT to the IDRT Wallet Address / QR Code shown on the Quick Exchange platform via your Pintu wallet.
How to send IDRT to the IDRT Wallet?
Download or open Pintu App and click send
Choose the blockchain.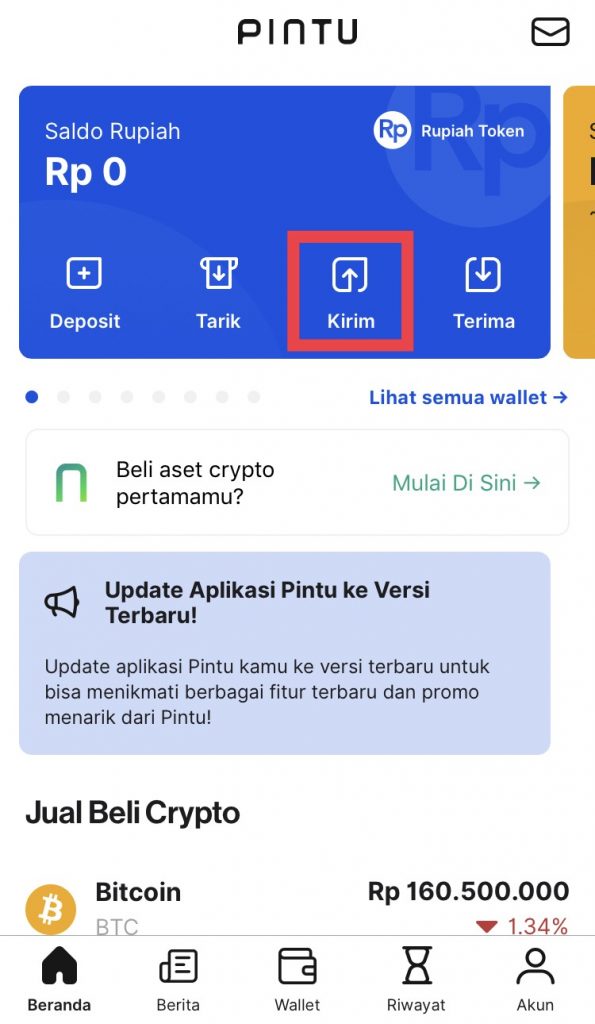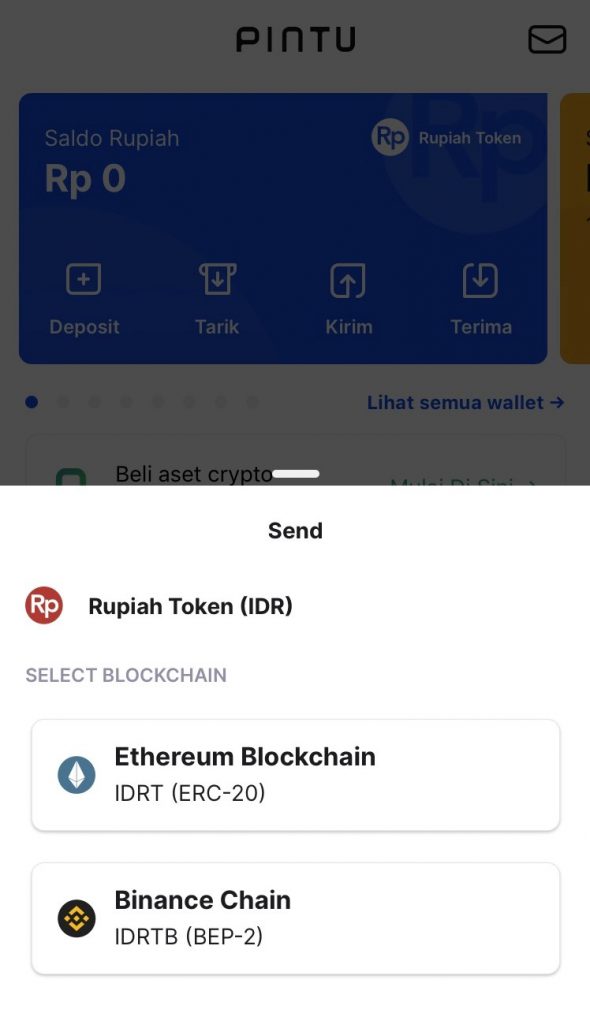 Scan the QR code shown on the quick exchange platform.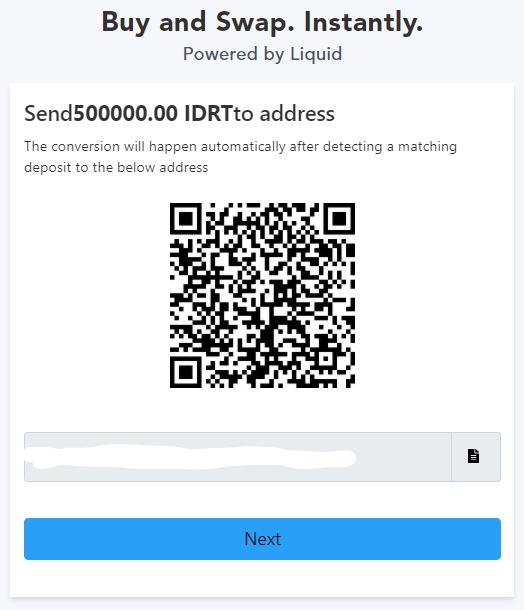 6. And swap is done! You will receive the DASH token on your wallet.